I'm starting a new series, the WANT LIST. My problem at the moment is that I keep buying all the stationery things I want, rather than just covet them. So in the interest of not being bankrupt, I will be posting about lovely things I have seen but don't necessarily NEED to own.
So, my first one is a Smythson Pocket Notebook: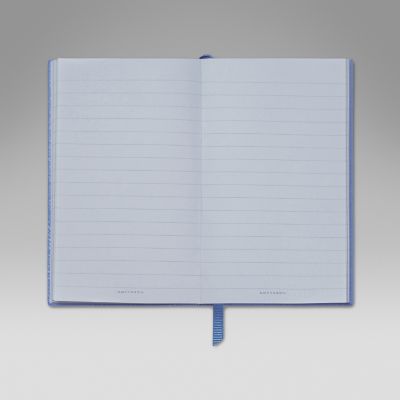 I walked home today (4 miles in a very tight pencil skirt, in 25 degrees…), through London City, with it's luxury shops, and it was the Smythson shop caught my eye.
Their pocket notebooks really are a thing of simplistic beauty, with their leather covers and lightweight paper.
Some of them have embossed titles, such as 'Blondes, Brunettes, and Redheads', 'Dare to Dream', and 'The Boss', but I prefer to keep it simple, either plain, or 'Notes' are the classiest ones I think.

Anyway, after seeing the price – £45!!!!! – I think this'll be staying firmly on the 'want' list. I can't ever imagine thinking anything I had to write down is quite that important!
What stationery items are on your want list?