I guess all book are 'of paper', but I mean all different kinds of paper in this context… I saw on It's Nice That that Made Thought and G.F Smith (whose stand I admired at the LSS this week) have teamed up to create a 400 sample page book, called The Collection, containing all the types of paper G.F Smith have made over the last 130 years, along with a history of the company.
I wish I had reason to get one of these, alas, I'm no designer!
Actually, this reminds me of some notebooks which I often lust after on Instagram. Helen Coldwell makes travel journals which are made up of all different kinds of paper and envelopes, the result of which REALLY appeals to me!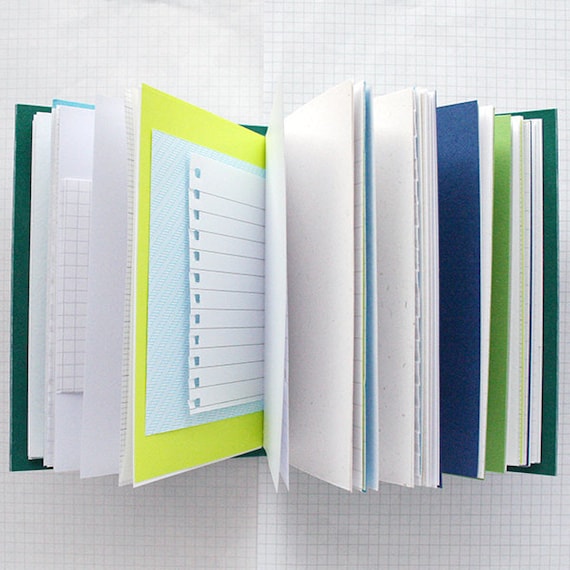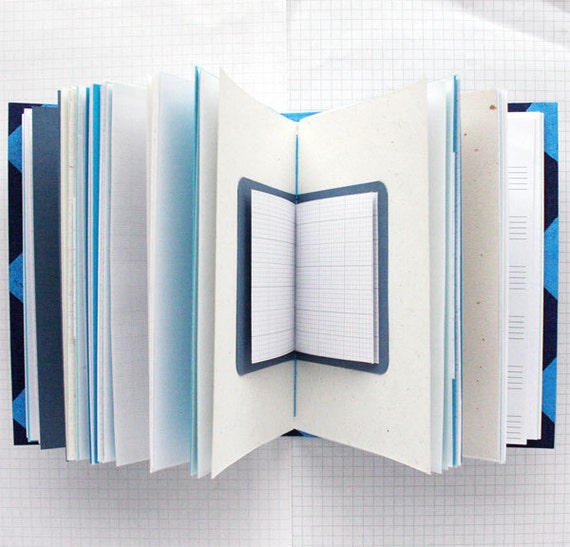 How cool are these? There's something about the mix of paper and envelopes that screams adventure and potential! They're all handmade in England and every single one is unique. You can find them on the Bad Books Etsy Shop for between £15 and £32, depending on the size.